Custom Labels
Add some fun to your special occasion with some custom-labeled jars of edible cookie dough!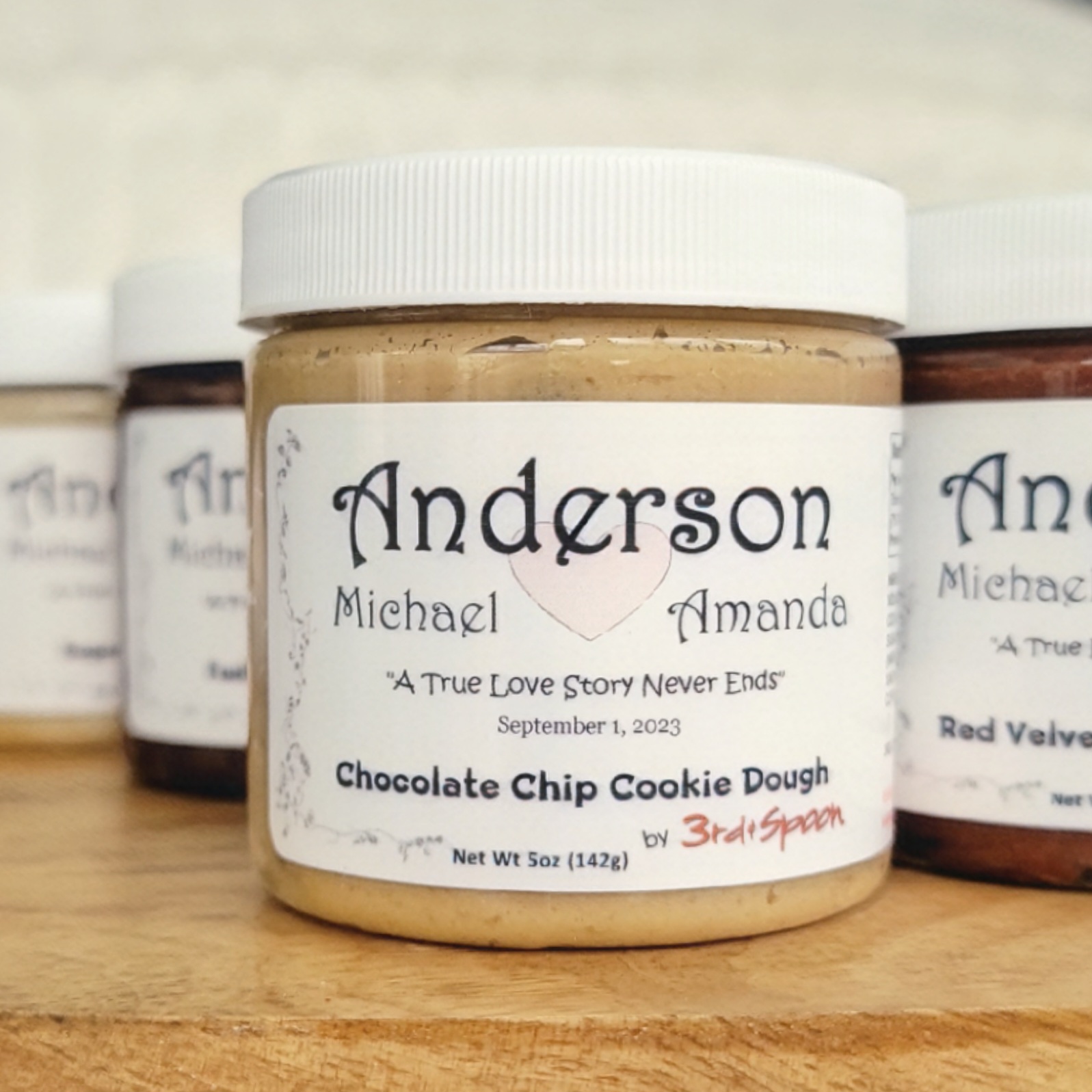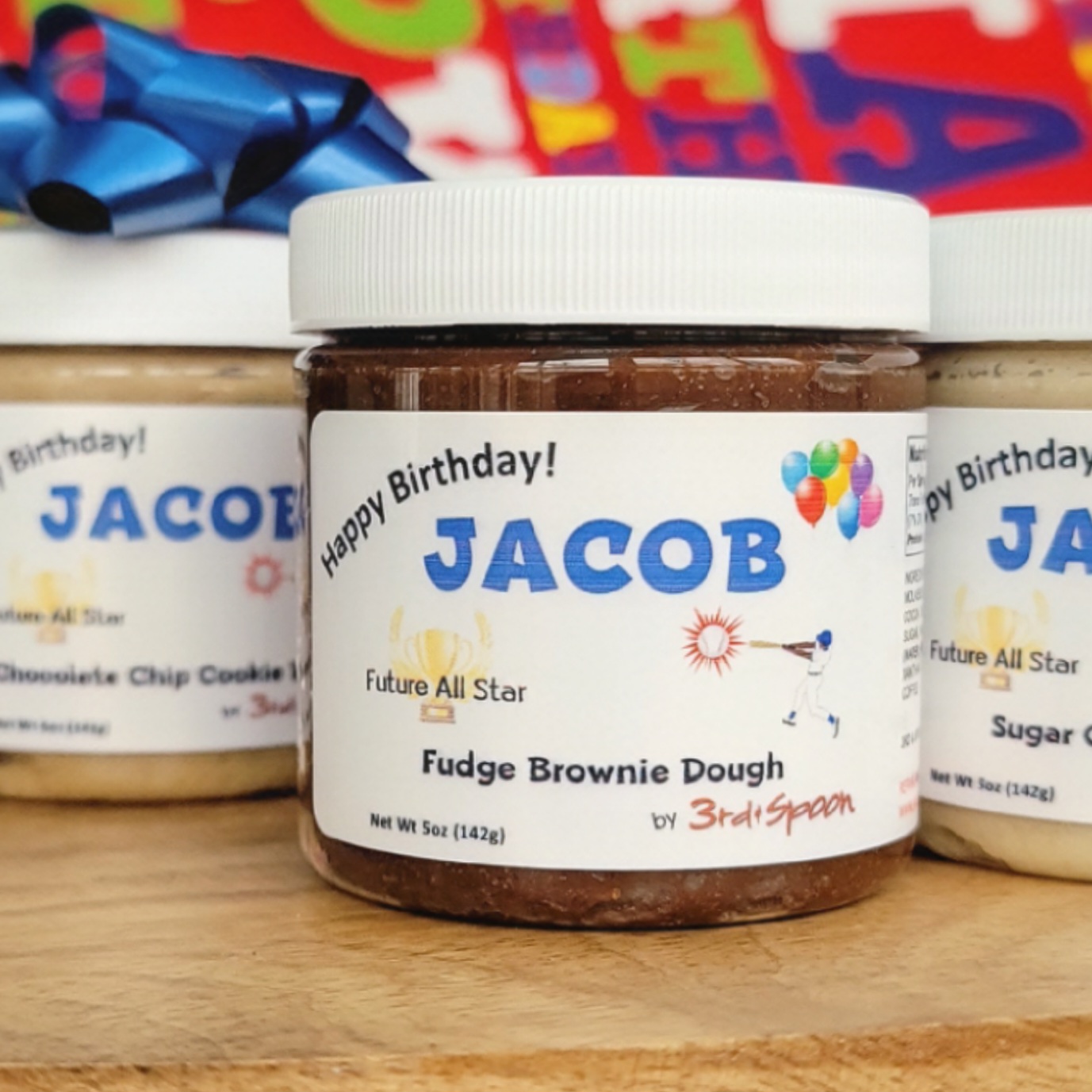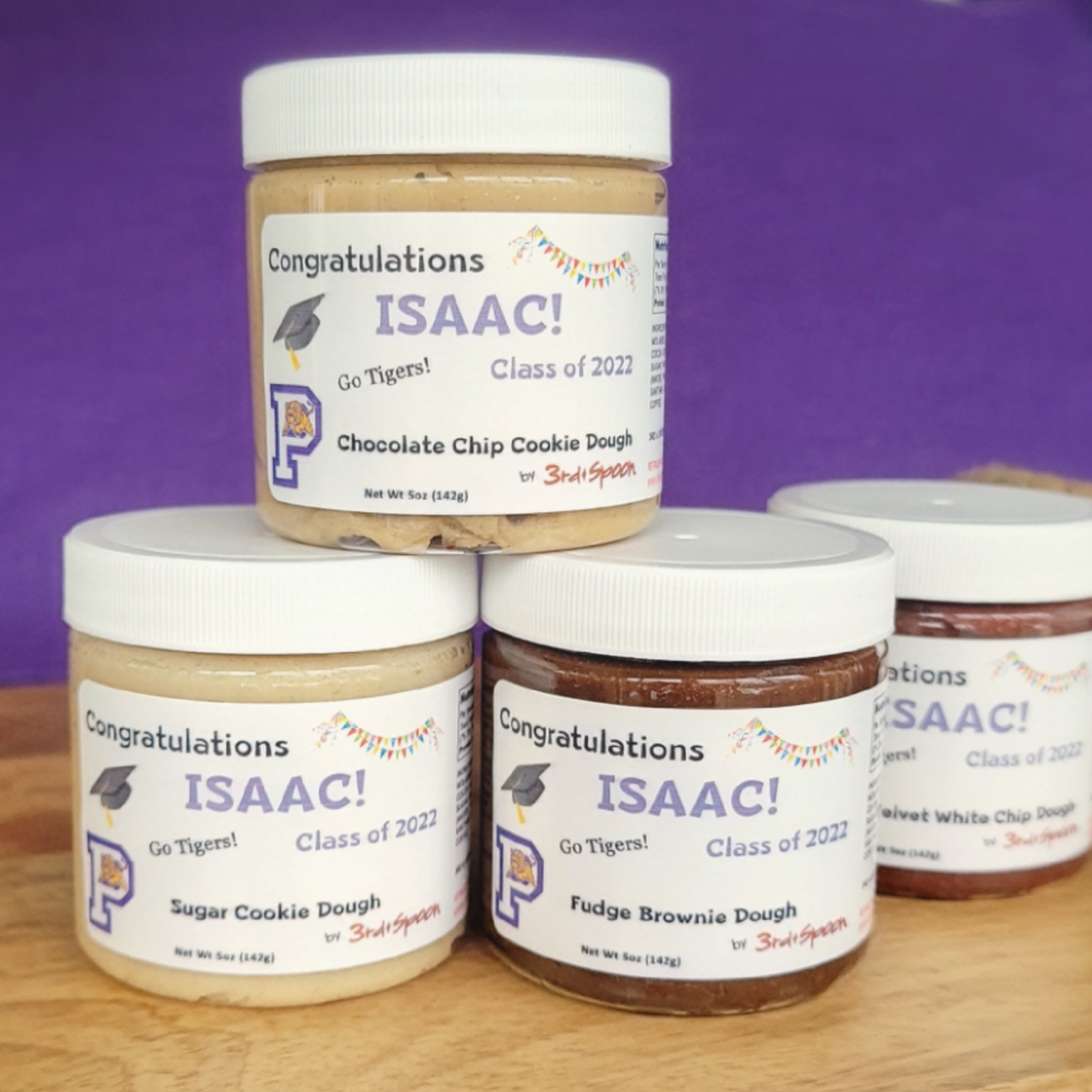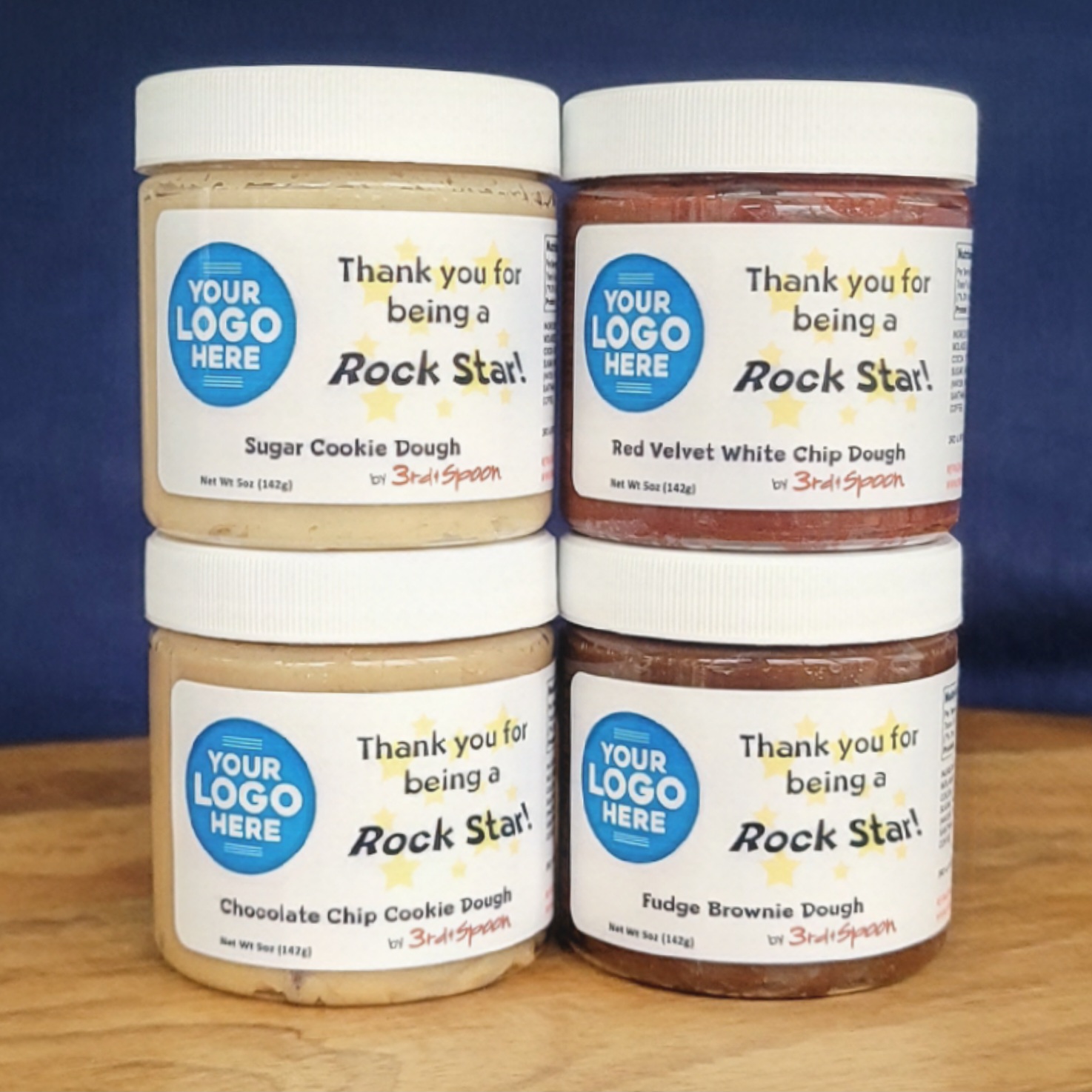 We can work with you to create custom labels for ANY occasion you'd like.  General customization and pricing guidelines are listed below.  Please call us at 614-219-9374 or use the contact form below to get started on your special cookie dough project!
We're looking forward to making your special occasion even more special with our custom labels!  Please take note of the following general guidelines:
* All pricing quoted on this page is for our Small (5 oz) jars, although we're open to discussing custom projects for our larger sized jars
* We will need at least two weeks lead time for custom orders, but as much as possible is appreciated!
* We can use any artwork you'd like to supply as long as it does not violate any copyright or trademark rules
* We can create multiple drafts for you to choose from, we want your labels to be just perfect!
* There are no additional fees for the label design, it's all included in the price of the cookie dough

Back to our regular cookie dough shop