Edible Cookie Dough Confections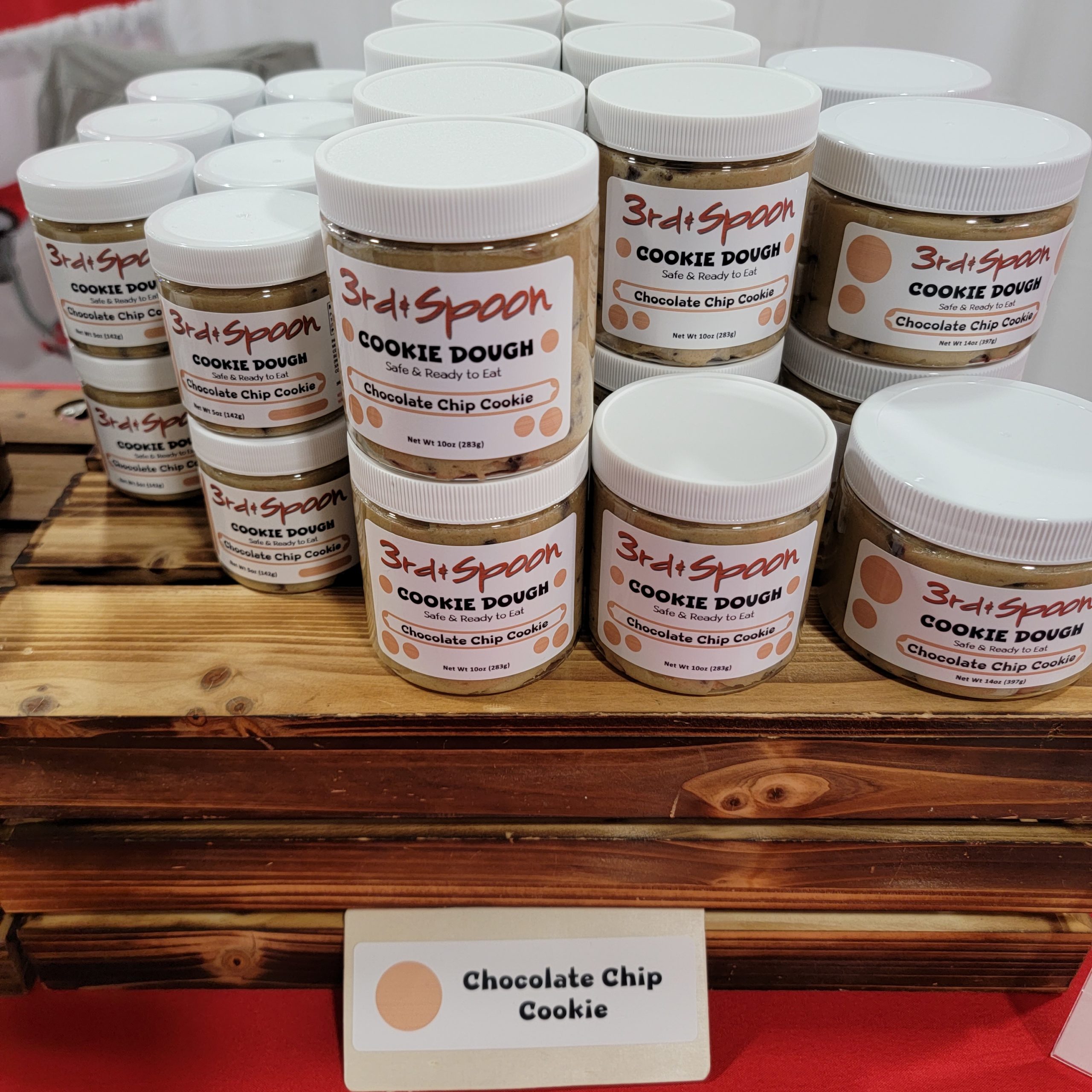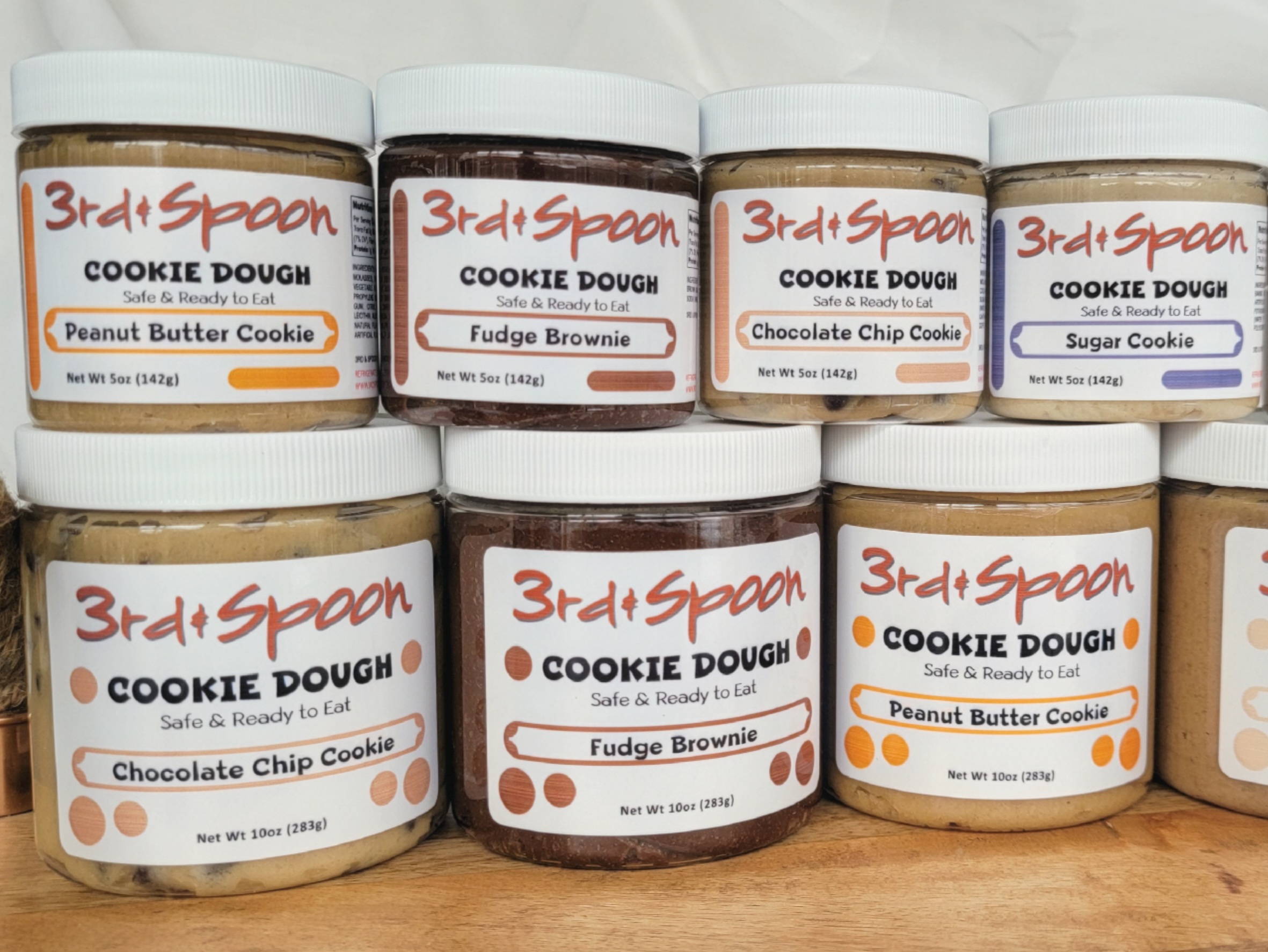 Know the Dough
Safe and Ready to Eat
3rd & Spoon brings delicious edible cookie dough right to your door. We use only premium ingredients and mix our dough in small, loving batches to deliver smooth, rich flavor in every bite.
Our delightful cookie dough can be eaten right out of the jar. But don't stop there – try the dough as a dip, spread, filling, or as a topping on ice cream! This tantalizing treat is perfect as a personal indulgence as well as a fun-filled party dessert.
We take extra measures to ensure that our ingredients are top-notch and completely safe to consume. 3rd & Spoon crafts a luscious edible cookie dough using an egg-free and heat-treated flour recipe. This careful preparation eliminates any health risks and doesn't sacrifice a bit of flavor.
Our cookie dough is shelf-stable for five to eight weeks after the production date, depending on the flavor. Once the jar is opened, it will remain stable for one week at room temperature. If the jar is refrigerated after opening, the shelf life is extended to six weeks.
Treat yourself to our ready-to-eat edible cookie doughs. Our delectable doughs are available in many popular flavors.
Can't decide? Try a variety box to mix and match different varieties of our mouthwatering flavors.